Expand your usable living area with comprehensive finished basement services.
Beautiful basement flooring for warmth and comfort
Planning your basement flooring is not quite as simple as the main levels of the home. Due to to potential moisture associated with having rooms below ground level, you have to ensure that flooring is highly water resistent. We are experts in finished basements, with years of experience helping homeowners select the perfect option to not only create a warm and inviting space, but also be able to stand up to wear. Our team is able to install a number of premium flooring and subflooring options, which may include faux wood styles like vinyl, as well as natural stone and tile, carpeting in a wide variety of piles and styles. You can rest assured that your new basement floor will provide adequate thermal protection to keep floors warm, while simultaneously protecting against water and moisture.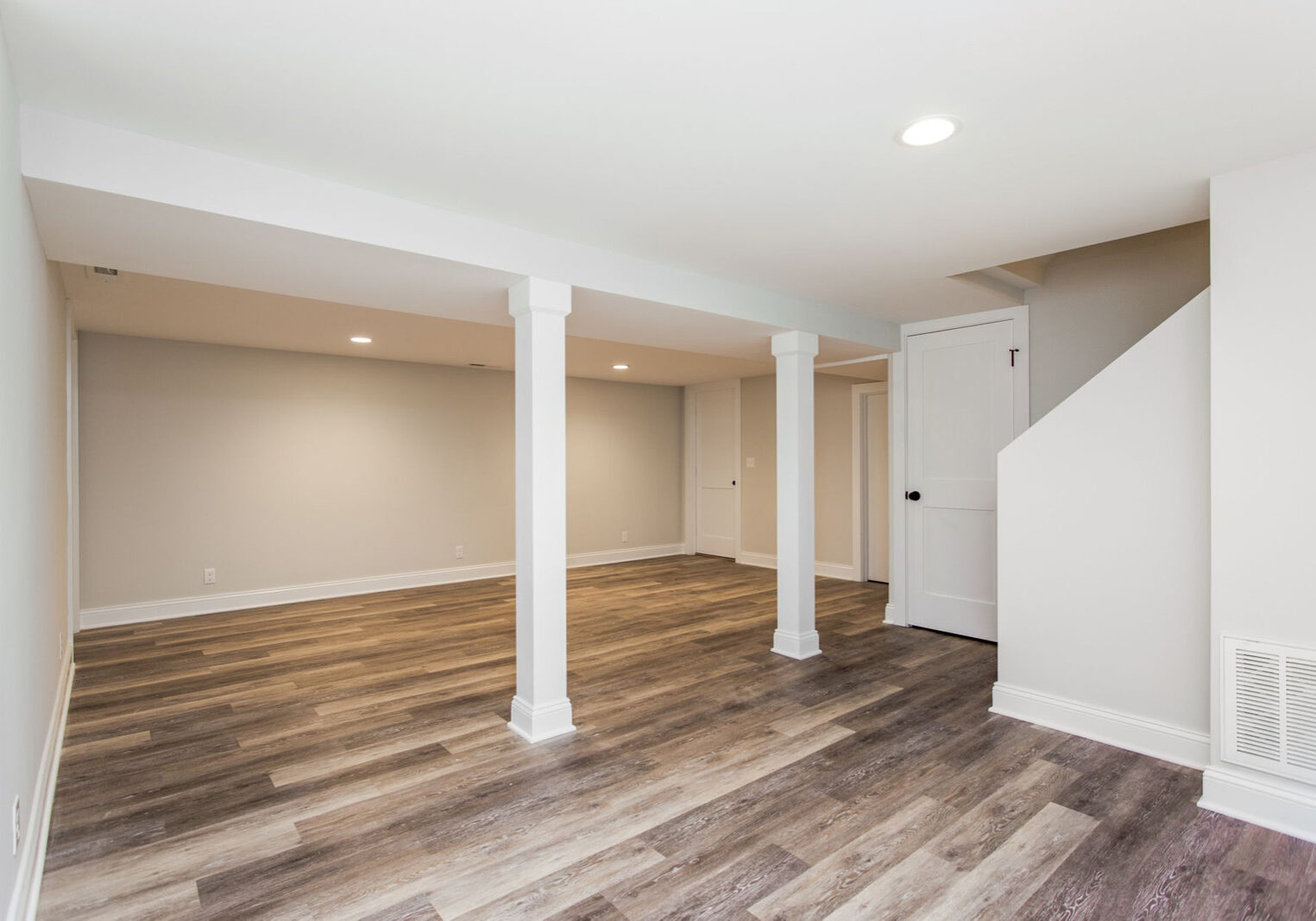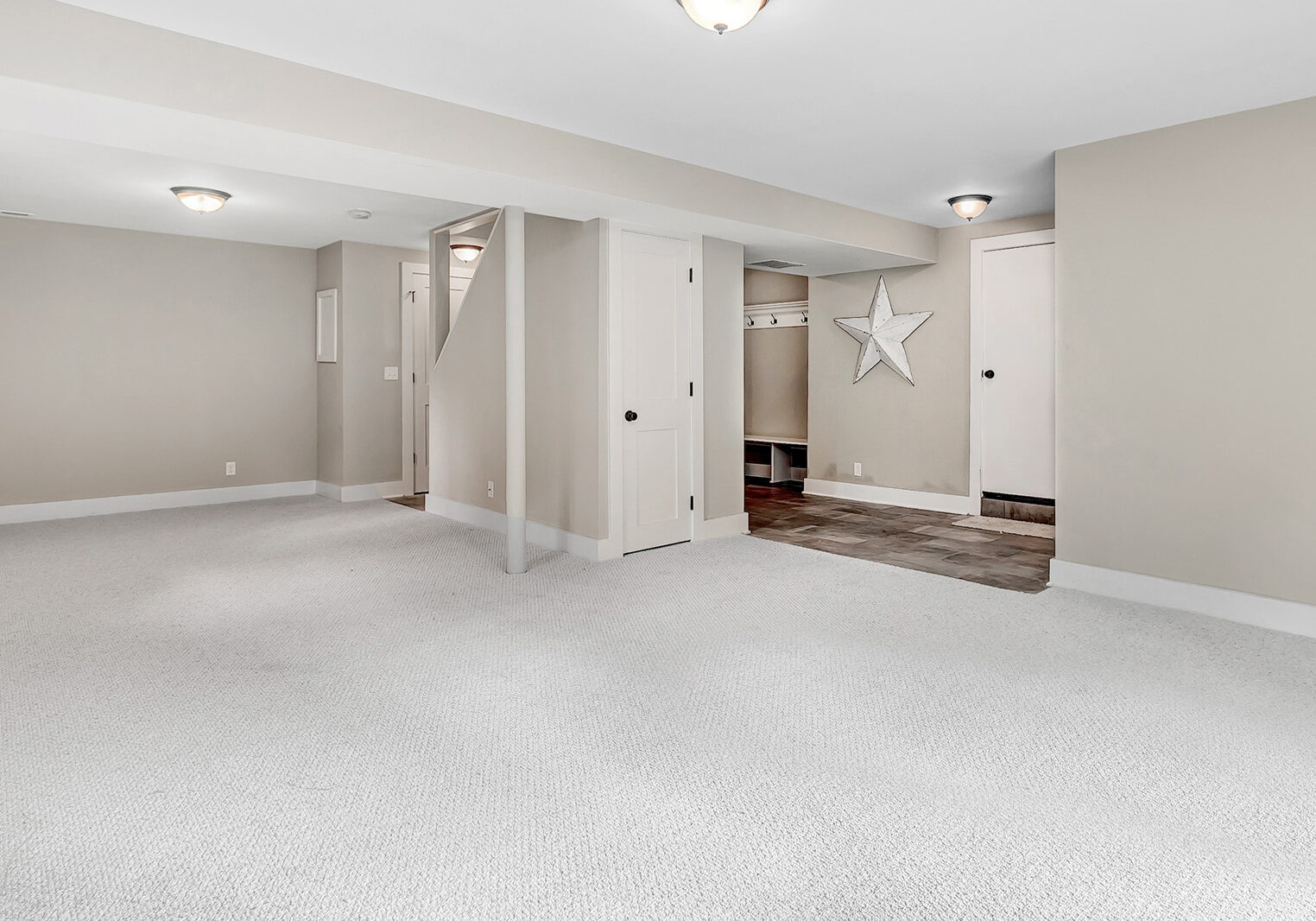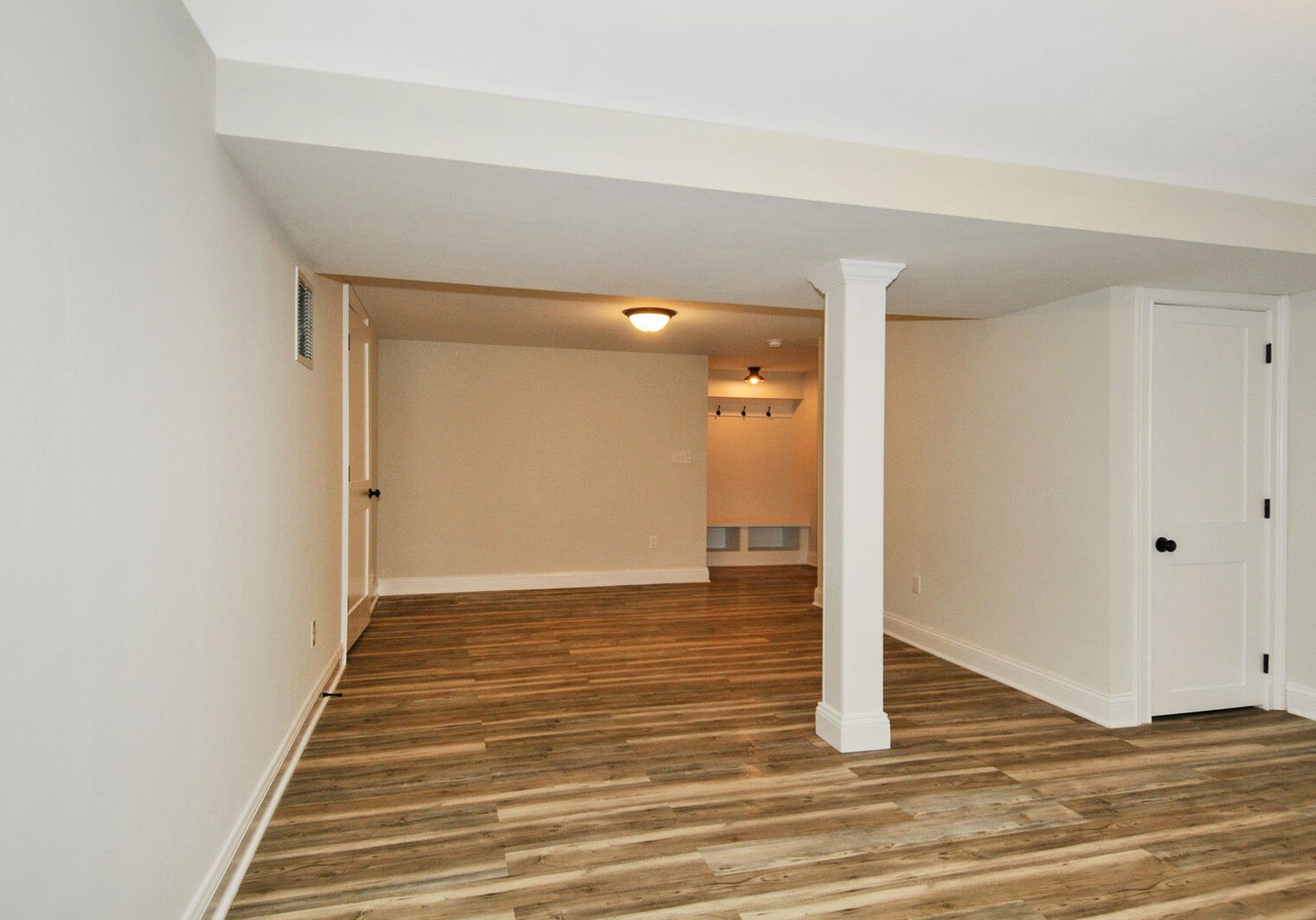 Enjoy a warm, insulated and dry finished basement
Finished basements offer homeowners unique advantages - such as increasing usable living space without the need to expand the size of the home - however, they also come with a number of specific considerations. One of these is lack of natural air flow and light. This means that basements often have the association of being dark, cold and wet. We take all this and more into account when constructing basement walls. Our basement walls are fully insulated to not only provide warmth inside, but also to be waterproof, protecting against any type of leaks, moisture of mold. 
The possibilities are endless
Are you looking for something special in your new finished basement? This could be built-in shelving, custom trim, a home theatre, fitness center, children's play area - or something else! The possibilities are endless. We can help you not only design your dream space, but bring it to life with our superior finished basement services. We understand the unique challenges of building in a basement, and will help you to maximize your living area by transforming your existing area to one that is a usable part of the home.
Commitment to Satisfaction
Over 21 Years
in Business
Do you want to learn more about our finished basement services?
Simply get in touch with us today using the button below for a quote.